Inspiration
A Tribute to Lakshmanrao Bhide
Ajatshatru That He Was
From Our Correspondent - Organiser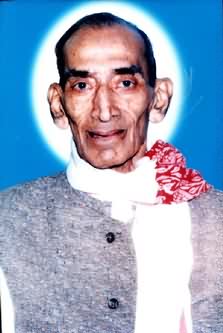 Senior RSS pracharak Shri Laxman Rao Bhide died in Mumbai on January 7. He was 82. He worked to spread the Sangh work overseas. Born on October 1, 1918 at Akola in Vidarbha region of Maharashtra Shri Bhide graduated in Philosophy and Sanskrit from Maurice College of Nagpur. He became full-time RSS Pracharak in 1942. He was first sent to Faizabad in Uttar Pradesh to work for the Sangh. Later he became a Prant Pracharak there. In 1959, he was assigned to work overseas. Shri Bhide travelled over 80 countries around the world to spread the message of Sangh. Later, he became Pashchim Kshetra Pracharak and in 1992 he was appointed president of Deendayal Research Institute (DRI).
He was the guiding spirit behind a number of social organisations including the Akhil Bharatiya Grahak Panchayat, Vishwa Ayurveda Parishad and the DRI. Describing Shri Bhide as ajatshatru, Sarsanghchalak Shri KS Sudarshan has expressed deep sorrow on his sad demise. Former Sarsanghchalak Prof. Rajendra Singh paying rich tributes to the Shri Bhide said that the Sangh has lost an extraordinary worker. He lived like a tapasvi and inspired swayamsevaks worldwide. "Following his ideals and fulfilling his unfinished task will be the best tribute to the departed soul," Prof Singh said in his condolence message sent from Mumbai. Describing Shri Bhide a world citizen and a dedicated swayamsevak Home Minister L. K. Advani said his mission's objective of spreading Sangh work overseas was to win friends and bring goodwill to India. Wherever he went, he broadened the base of friendship for India, he added.
Shri Chamanlal, who is associated with the Vishwa Vibhag since the beginning, said that the Sangh had lost a dedicated and trusted worker. "The Sangh work spread abroad and received popularity only because of Shri Bhide. He was known and recognised as "Shastriji" in Nepal. During Emergency he had developed contacts in about 70 countries. Today the Sangh has active work in more than one hundred countries and this is because of the hard work, dedication and unique style of making new activists of Shri Bhide," he said. Sahsarkaryavah Shri Madandas has described Shri Bhide as strong pillar of the Sangh. "He developed family relations with innumerable Indian families of the world and connected them with the Sangh. The Vishwa Vibhag of the Sangh was created only because of him," he said. Senior Pracharak Shri Moropant Pingle also expressed deep sorrow on the demise of Shri Bhide. "He had a good quality to develop family relations with the Indian families abroad," Shri Pingle said. Founder of Deendayal Research Institute Nanaji Deshmukh while expressing his condolence said it a great loss to society. Director, DRI, Yadavrao Deshmukh said with the sad demise of Shri Bhide, a tapasvi has gone silent.
Page 1&nbsp &nbspPage 2 Page3
Profile || Image Gallery || Tribute