Publications
VAK obtained ISBN registration in January 2008 and we have up to now published 3 books viz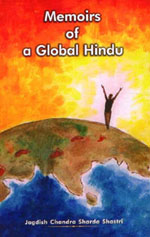 Memoirs of a global Hindu by Jagdish Chandra Sharda (Shastri)
ISBN 978-81-906434-0-5
'Memoirs of A Global Hindu'
is a sort of autobiography of Shri Jagdish Shashtry ji, who commenced the first shakha outside Bharat aboard a ship while on his maiden voyage to Kenya in 1946 and is till today active. The book has been edited by Shri Ratan Sharda. This book was released by Mohan ji Bhagwat at the 2nd LBML
Click here to download pdf file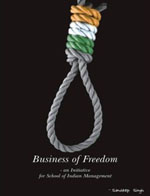 Business of Freedom by Sandeep Singh
ISBN 978-81-906434-1-2
'Business of Freedom'
is the maiden venture of Shri Sandeep Singh in authoring a book. He is a member of VAK since 2007. This book has been highly recommended by many kendriya sangh adhikaris. Shri Ratan Sharda has edited this book too.
To download the copy please logon to-
http://www.indianoceanstrategy.com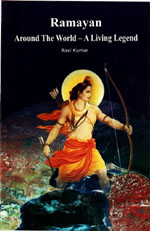 Ramayan
Around the world - A living legend by Shri Ravi Kumar
ISBN 978-81-906434-2-9
'Ramayana around the World'
is a collection of interesting and unknown anecdotes as well as firsthand information shared with readers by Shri Ravi Kumar ji.